From your settings, navigate to the "Create Workspace" link.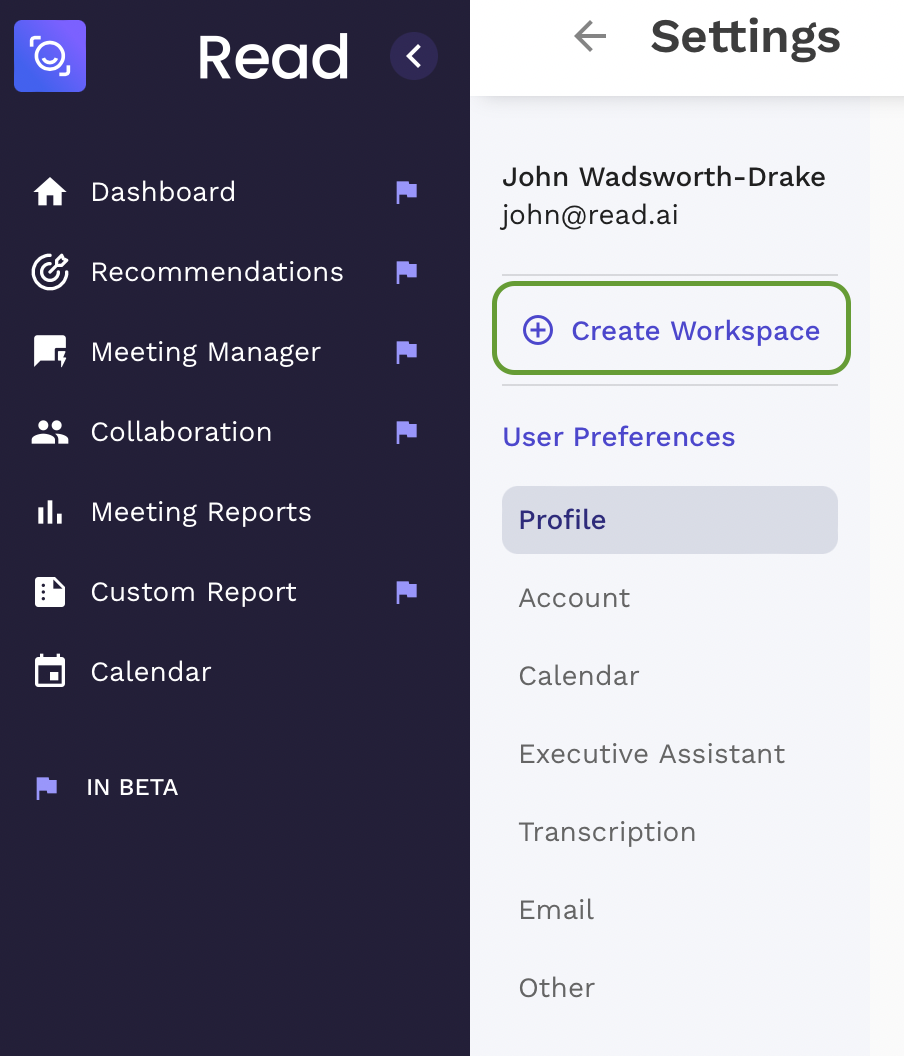 1) Enter your Workspace name: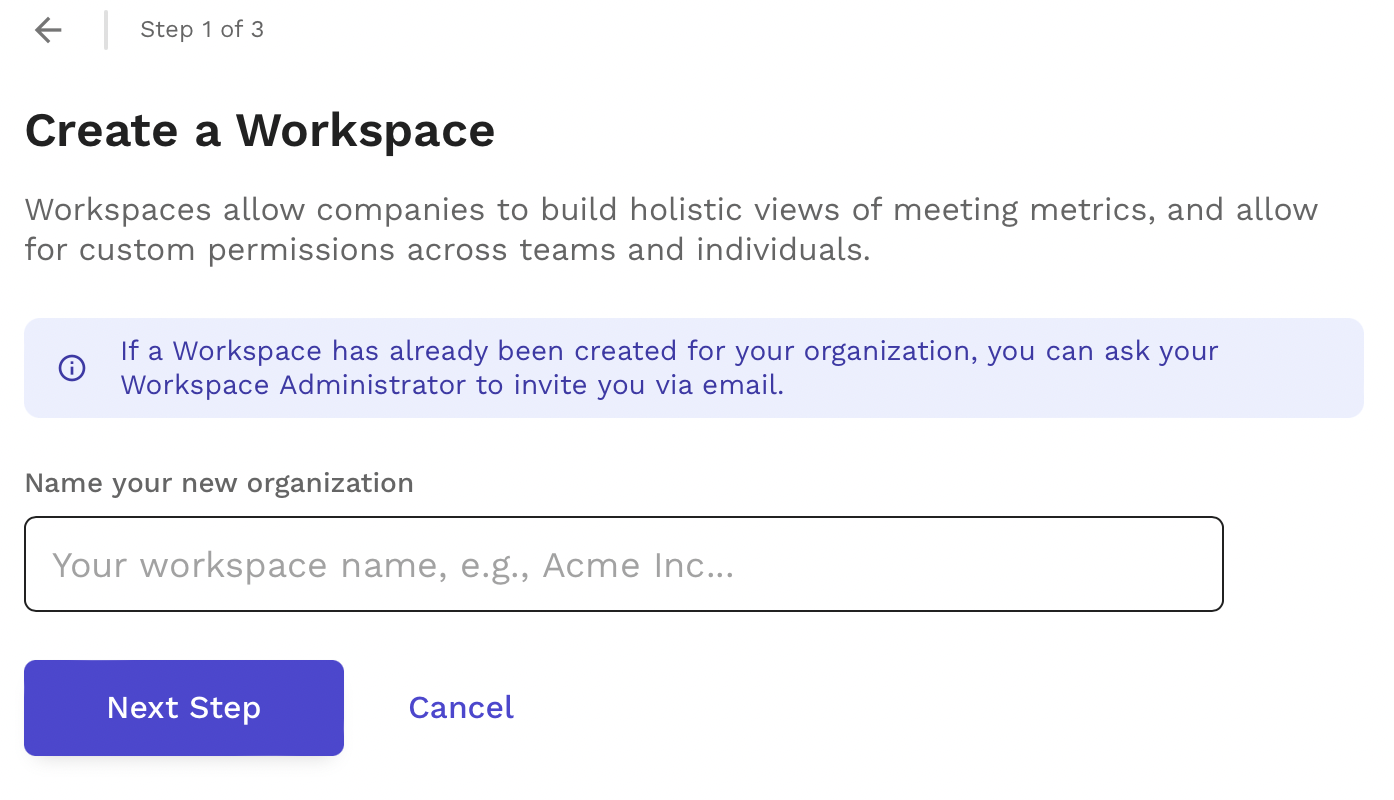 2) Create the Teams within your organization: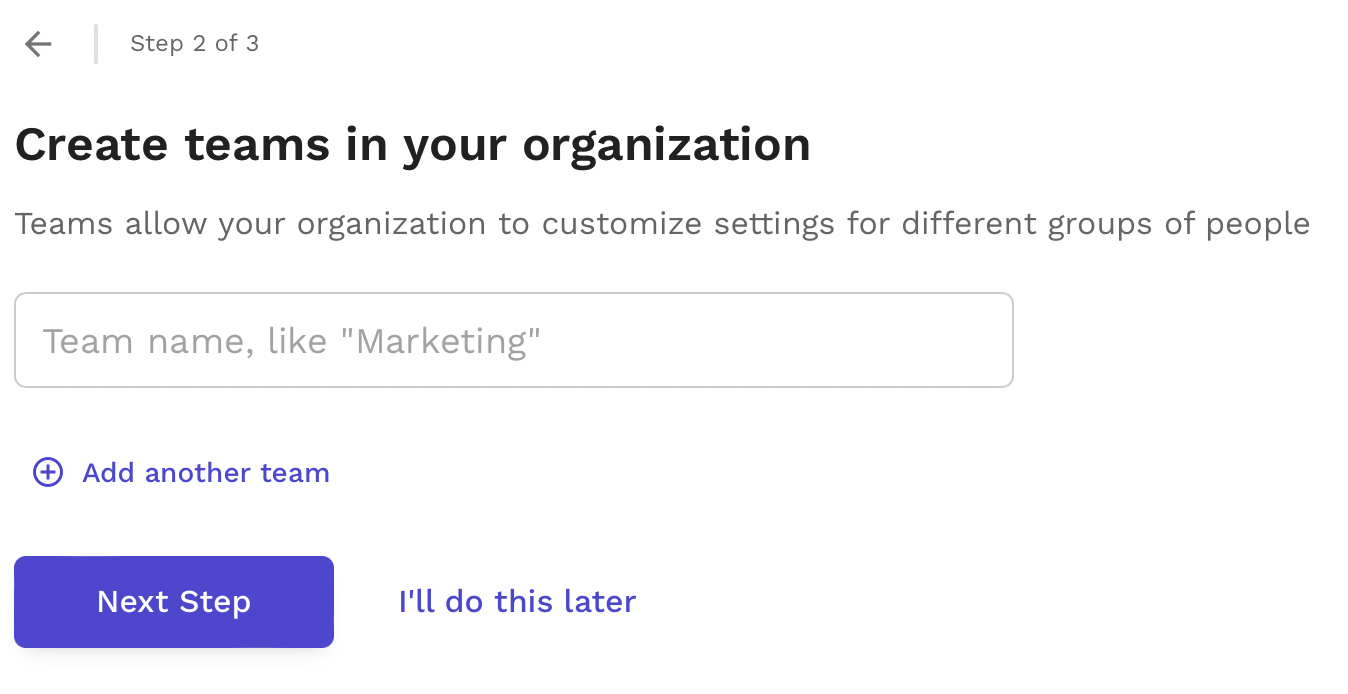 Note, you can enter more than one team during this step.
3) Invite people to your new Workspace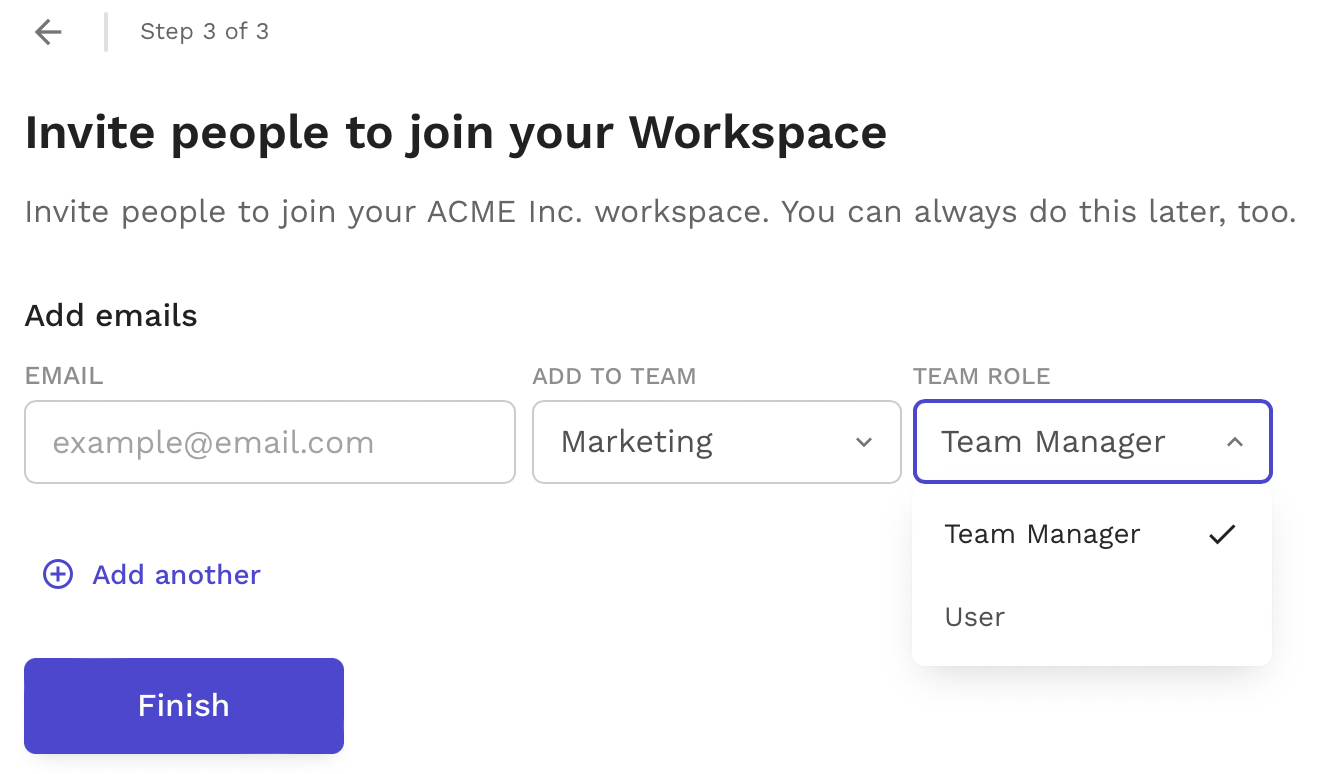 During this step you will designate each user's role as either a "Team Manager" or a "User" within the team you are configuring.
Team Managers: Control the team's settings, can add/remove members, and assign roles to team members
Users: Inherit the settings designated by Team Manager, can add/remove themselves from Teams, access their meeting reports
Each person you invite will get an email that invites them to join the workspace.
That's it! You will get one final message asking if you would like to Migrate your existing meetings.