Read users with a Pro, Enterprise, Enterprise+, or Zoom Essential Apps subscription are able to create a Workspace. To do so, follow the steps outlined below. To understand how billing works with Workspaces, see How does billing work with a Workspace?
Steps
1) From the side menu, select the "Add People" link.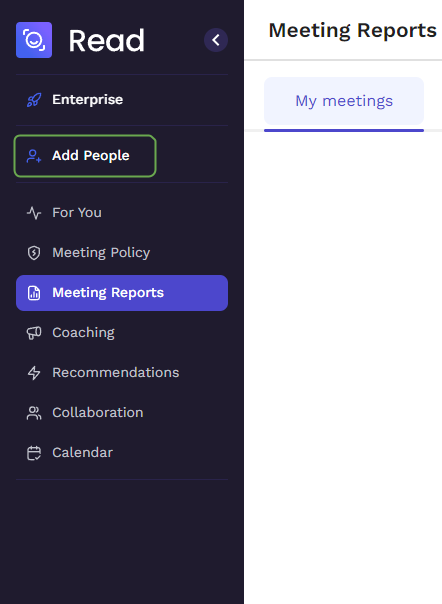 2) Enter your Workspace name: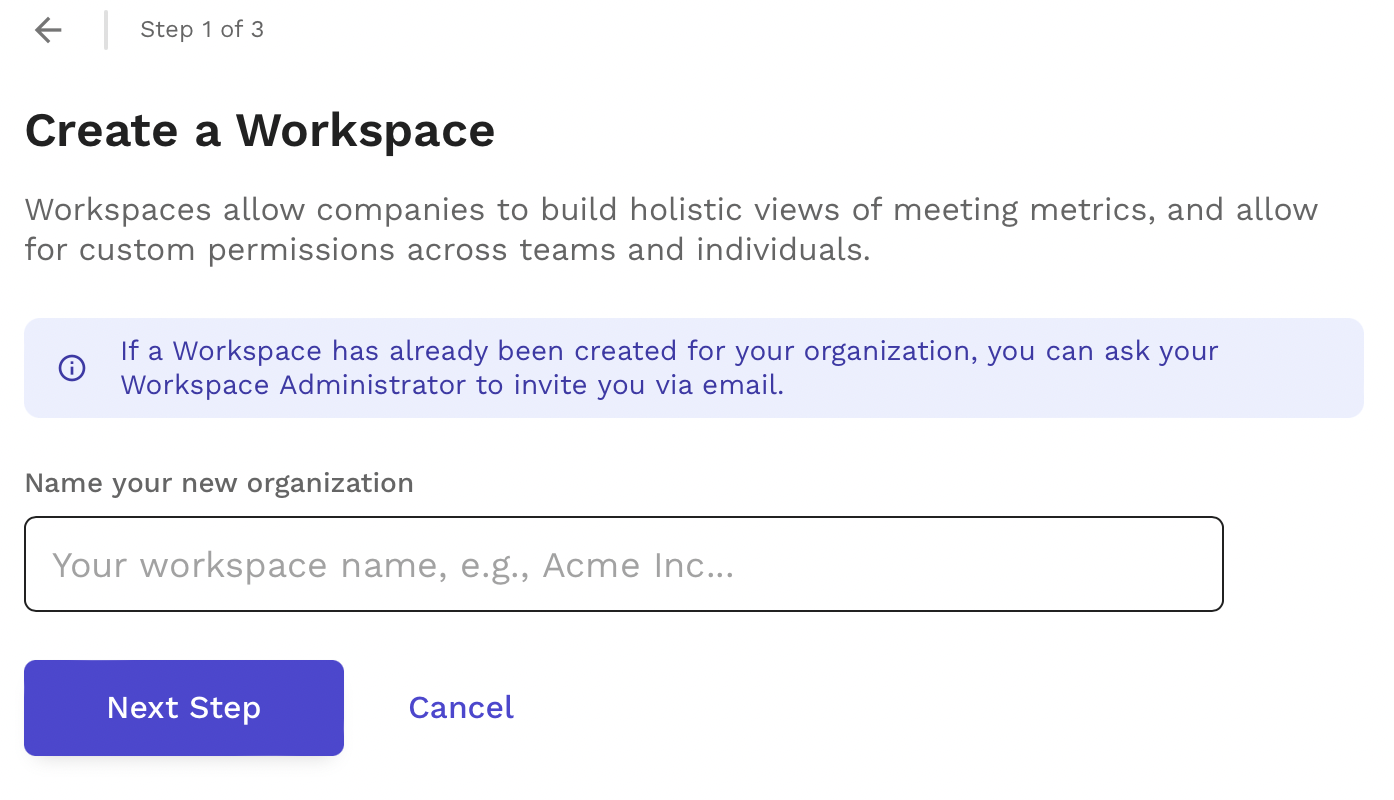 3) Create the Teams within your organization: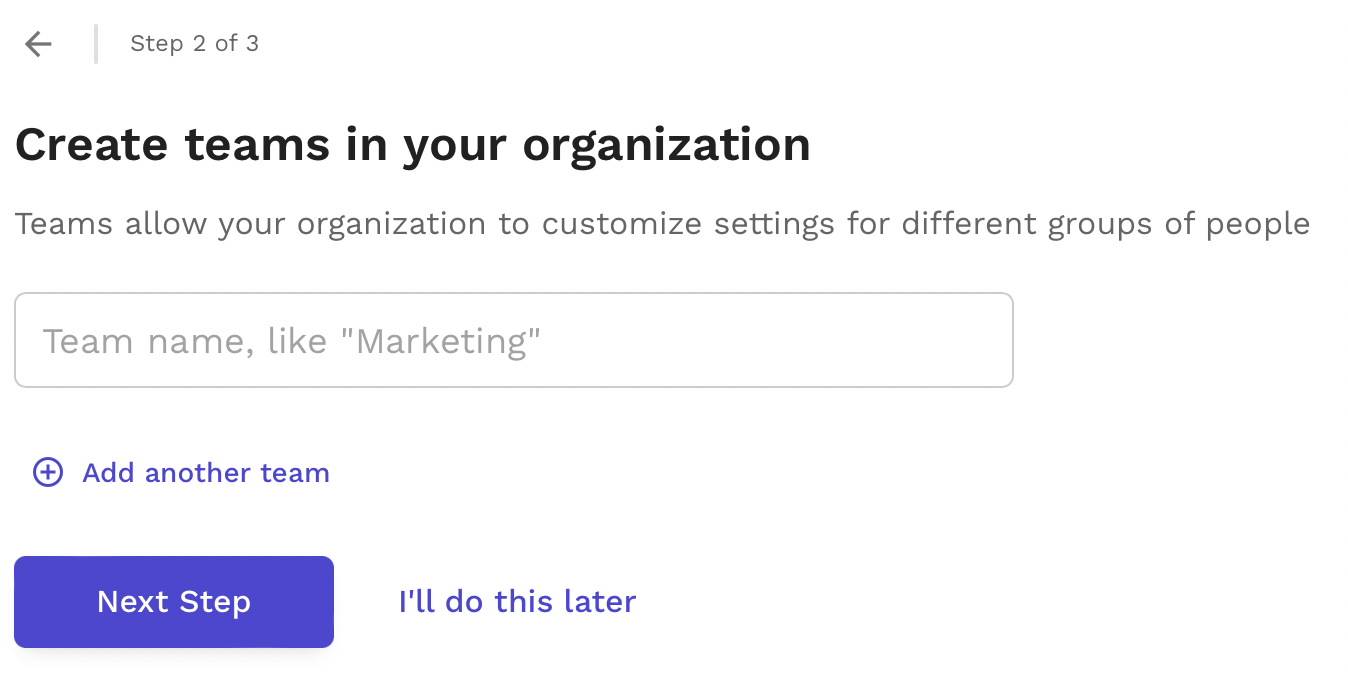 Note, you can enter more than one team during this step, or skip it and add teams later.
4) Invite people to your new Workspace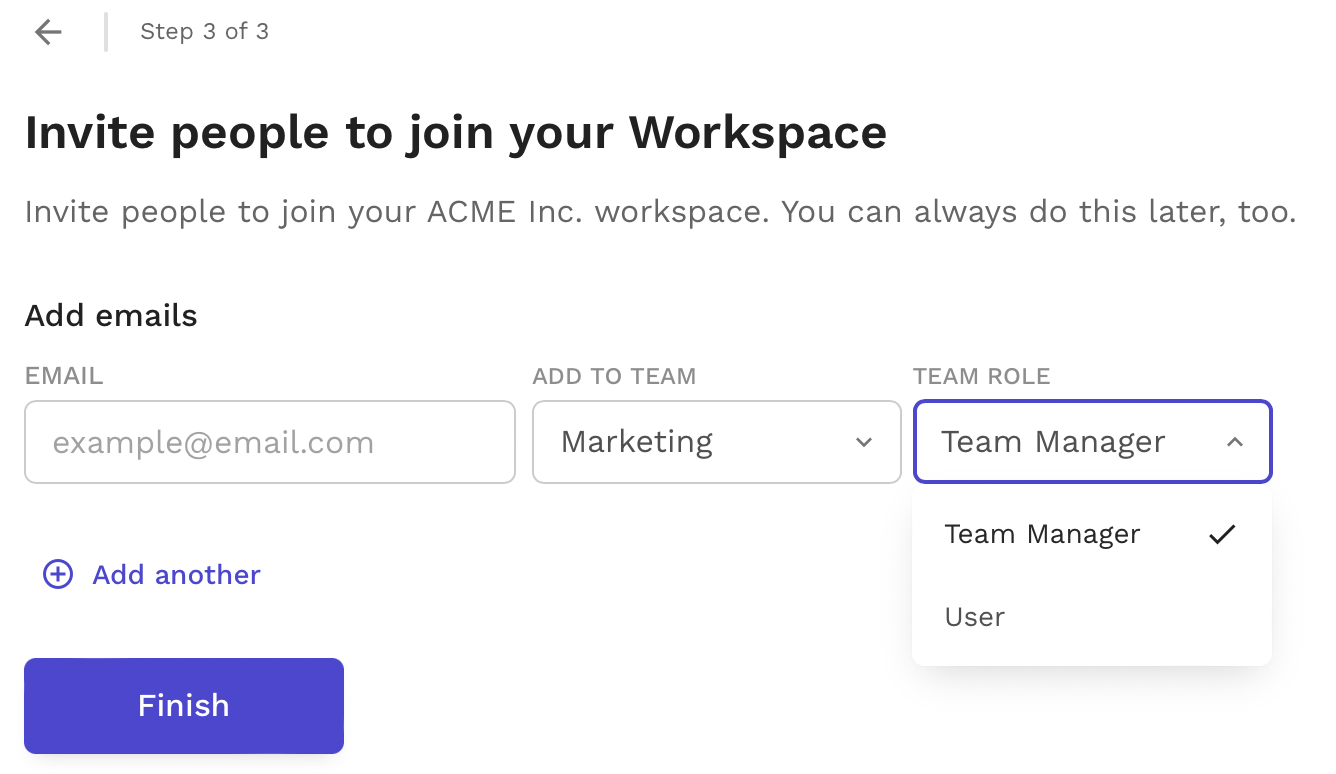 During this step you'll designate each user's role as either a "Team Manager" or a "User" within the team (if you don't add them to a Team then you can only choose User).
Team Managers: Control the team's settings, can add/remove members, and assign roles to team members
Users: Inherit the settings designated by Team Manager, can remove themselves from Teams, access their own meeting reports
Each user you add will get an email that invites them to join the Workspace. Note that you can only add as many users as you have available licenses, so you may need to purchase additional licenses (you can always do this later and skip adding users for now).
5) Review some key Workspace settings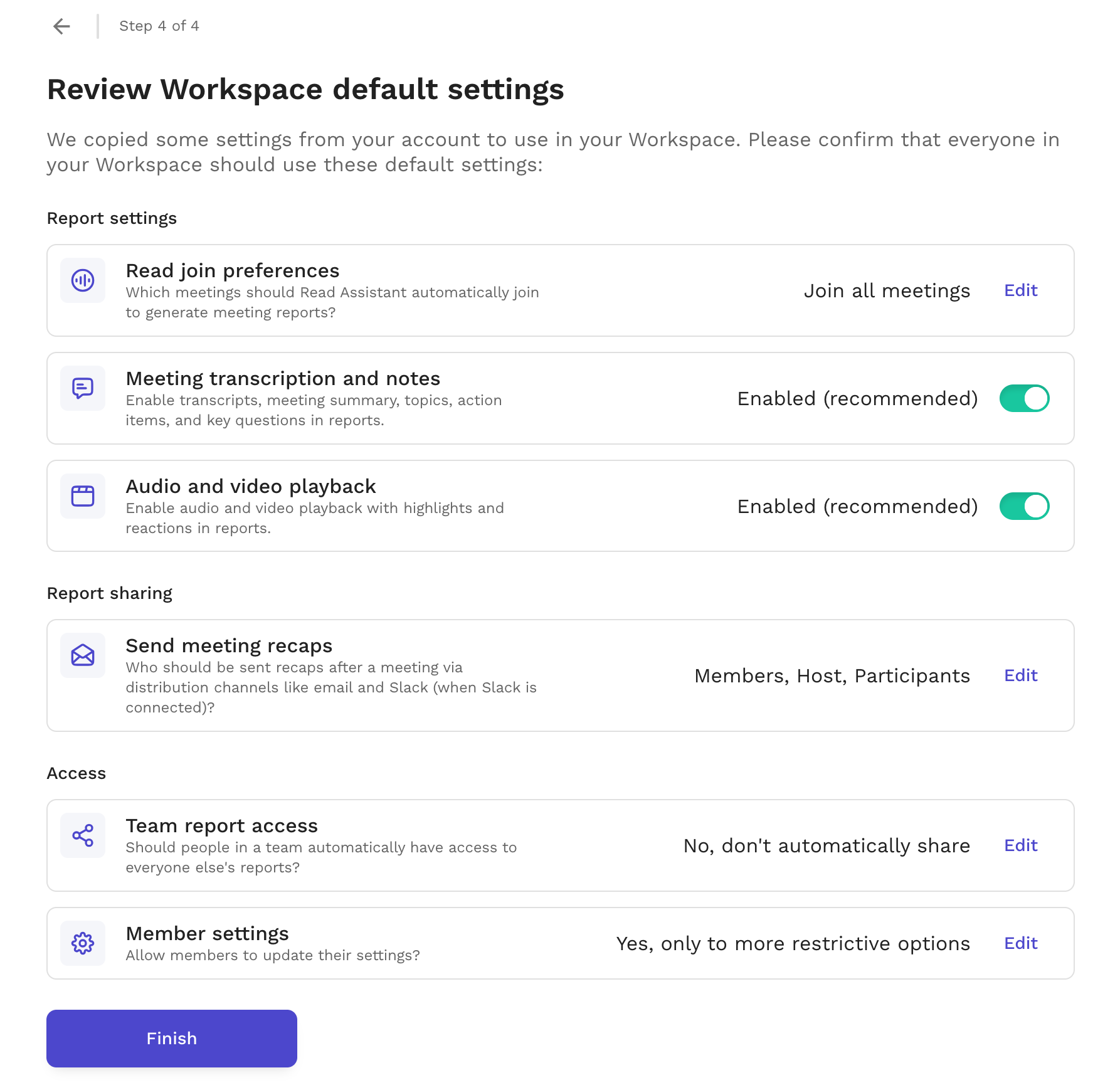 Your Workspace settings apply to everyone in your Workspace by default. While there are many different settings that you should eventually review after creating your Workspace (by going to Manage Workspace > Settings), in this step you'll be prompted to review some of the most important settings to ensure your Workspace is configured how you want it:
Some basic settings like join preferences, meeting transcription, audio/video playback, and meeting recap distribution will be pre-populated using your current account settings.
"Team report access" is a new setting that controls how meetings will get shared automatically between team members, so choose this carefully.
The final "Member settings" option allows you to choose whether people can still update their settings (as long as they are not more permissive than the default) or whether the settings are fully locked in by the Workspace.
Once you hit Finish, if you have meeting reports in your account already, you will get one final message asking if you would like to migrate your existing meetings. This is optional but recommended.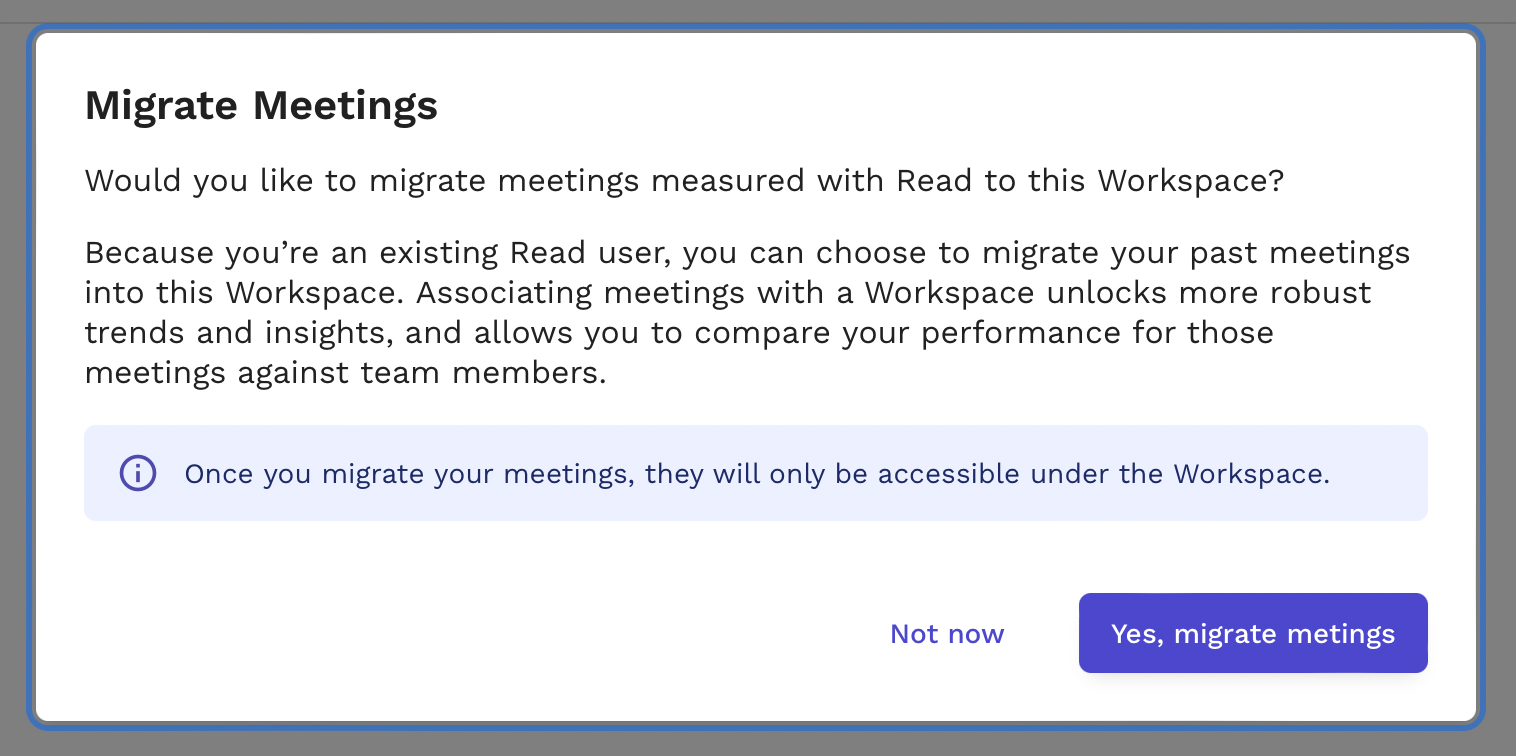 6) Others accept your invitations
People will need to accept your invitations after receiving them before they are actually added to the Workspace. If they don't already have a Read account, they must create one using the email address that you invited in order for them to be able to accept the invitation. You can also rescind an unaccepted invitation by removing the user via Manage Workspace > People > Remove from Workspace.
At this point, we would encourage you to look through the rest of your Workspace settings and permissions by clicking on Manage Workspace from your bottom left corner menu. You may also want to check out our Workspace FAQs.