Meeting Score - The primary metric that determines if the call is going well or not. Meeting Score is a combination of sentiment and engagement as measured in real time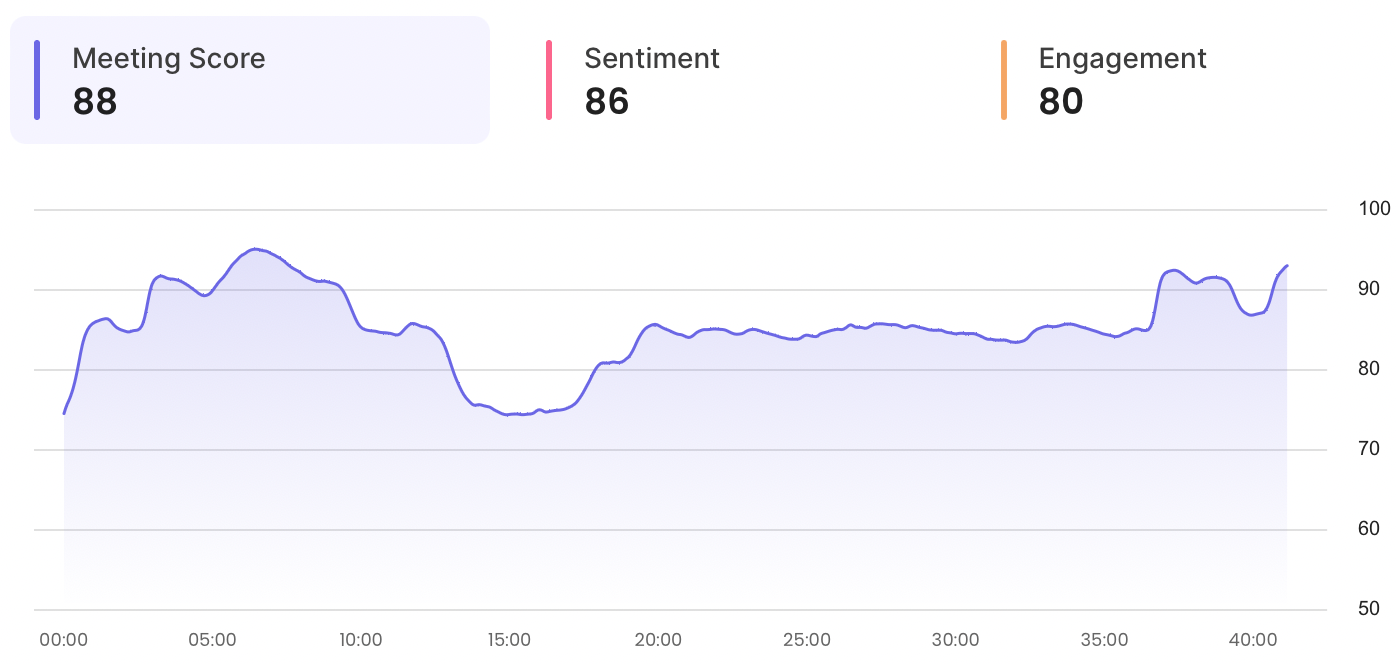 Sentiment - Measures the emotion of the attendees as positive, neutral, or negative throughout the meeting. Sentiment is a measure of positive or negative emotion and is derived from attendees' facial and verbal expressions.
Example: When presenting on pricing during a sales pitch, you notice that the overall sentiment increases, reinforcing that you had set the price of the product correctly.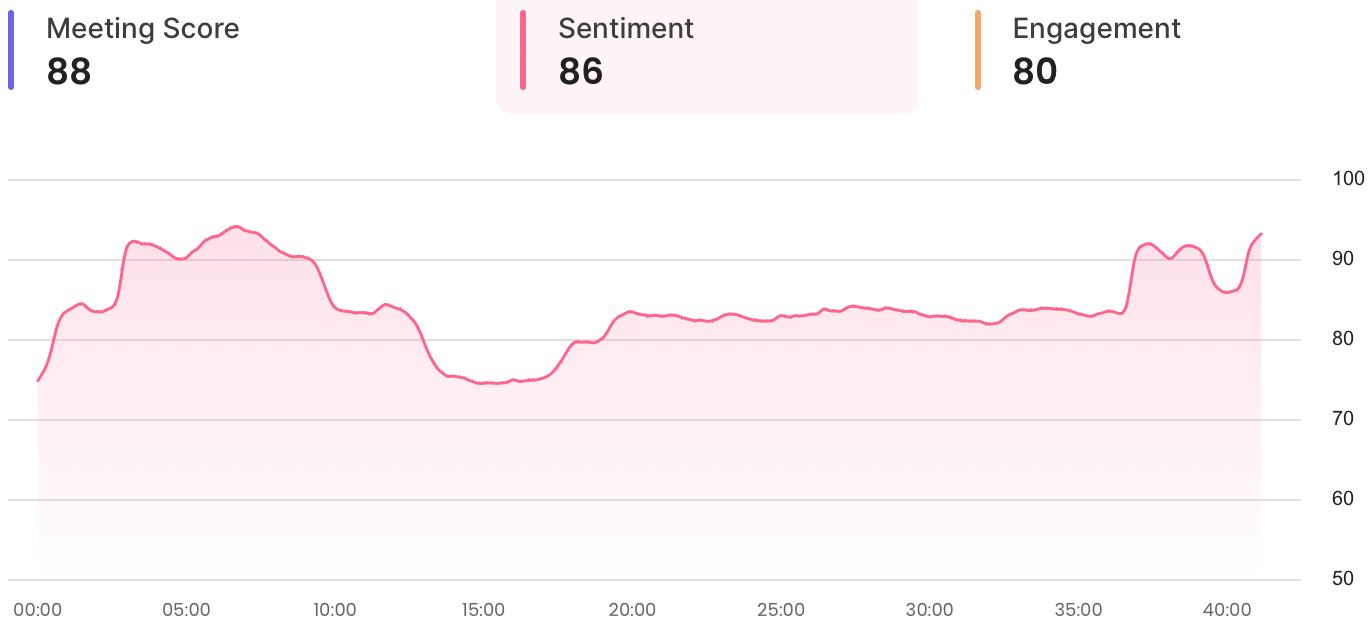 Engagement - Measures the attention of attendees during the meeting. High engagement represents that participants are leaning into the conversation, while low engagement signifies disinterest or distraction. Engagement is a measure of how attentive people are to what is being presented and is sourced from attendees' facial and verbal expressions.
Example: After changing the subject during a meeting with customers, you see that overall engagement decreases. You wrap up your point quickly before moving on to the next topic to re-engage your audience.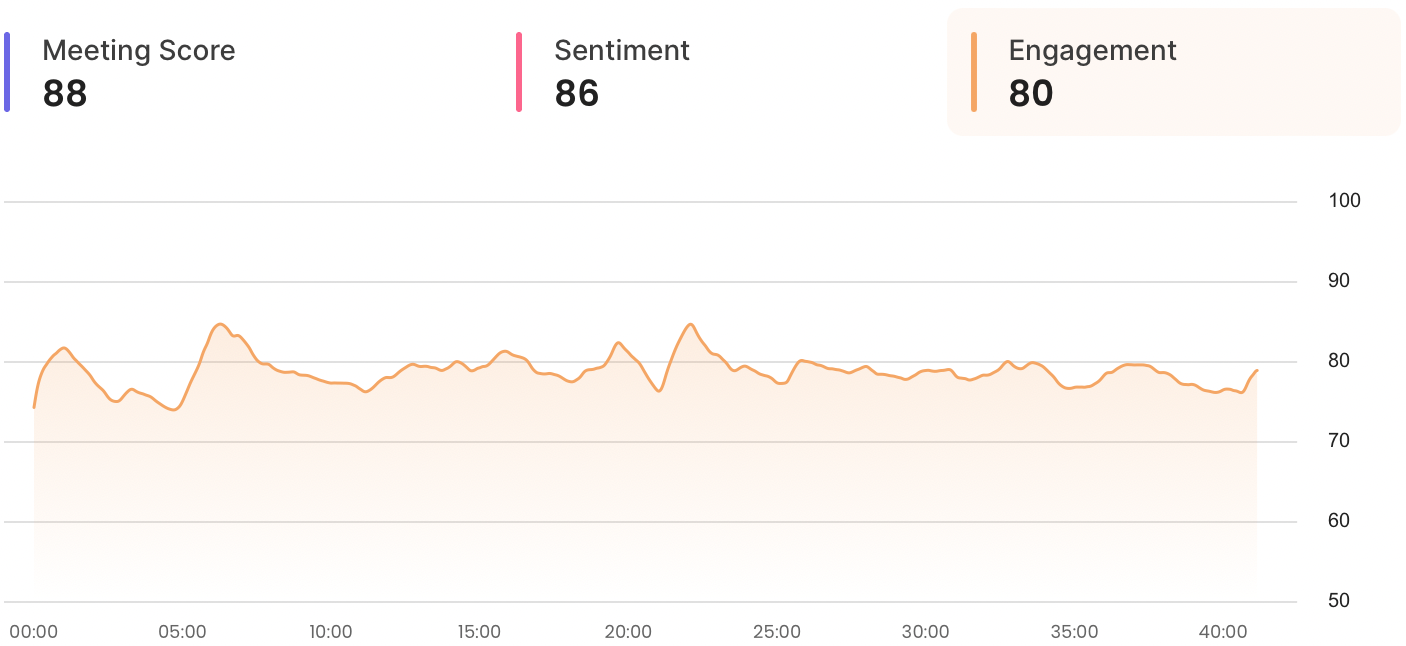 Talk Time - Measures the amount that each meeting attendee is speaking as a percentage of time.
Example: During a team meeting, you notice that one of your team members has a low Talk Time level relative to the rest of the team. When finishing your point, you ask the team member a question to draw them into the conversation and give them an opportunity to talk.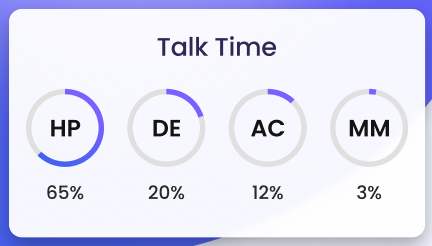 Alerts - Periodically, Meeting Navigator will notify attendees about significant meeting moments through an alert within the Read app. Alerts are driven off of the absolute levels of sentiment and engagement, as well as changes in levels throughout the meeting. They are designed to cue the attendee(s) to how well a meeting is going and provide tips on any actions that should be taken to drive a better meeting experience.